Cruise Recap + Tips for Cruising
Hi everyone! It's been a while, I know, but July was basically my month of vacations and relaxation time before the school year. I just got home from my last vacation of July and now I'm focusing on the school year ahead. My last trip was an 8 day carnival cruise to 7 different islands, I had such a blast (thanks to my parents love you both)! Today on the blog I'm going to share my cruise recap which will include pictures from each day, a description of what we did, and links to my outfit for that day. At the end of the post I will be sharing some tips for cruising that I learned form this trip. I hope you enjoy!
DAY 1: St. Thomas
In St. Thomas we took a tour of the island. The tour stopped in downtown for shopping, at the top of the island for a scenic view, and at Magen's Bay for some time at the beach! Magen's Bay is actually one of the top 7 beaches in the world to visit, and after visiting I can see why... It was absolutely beautiful!!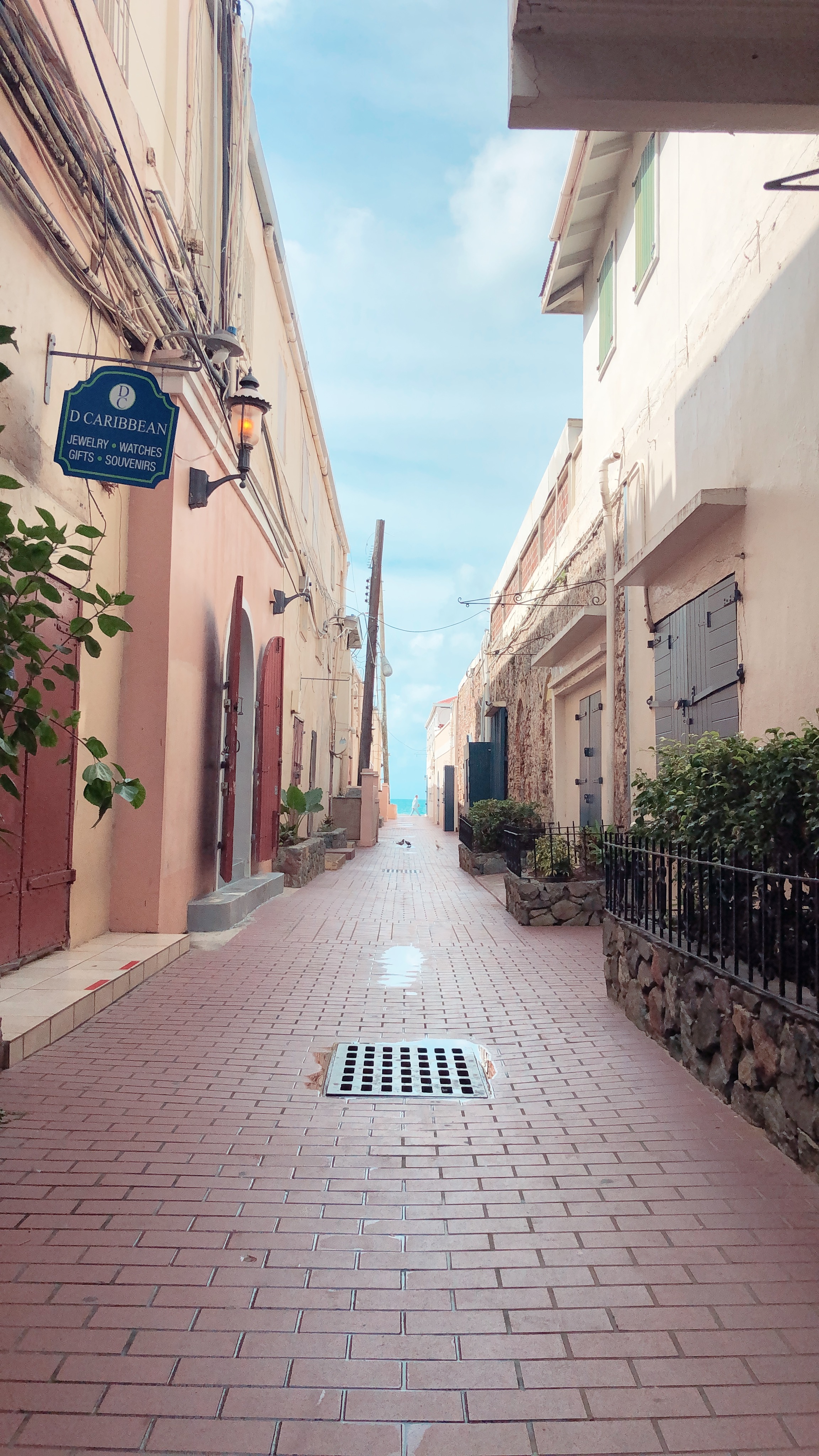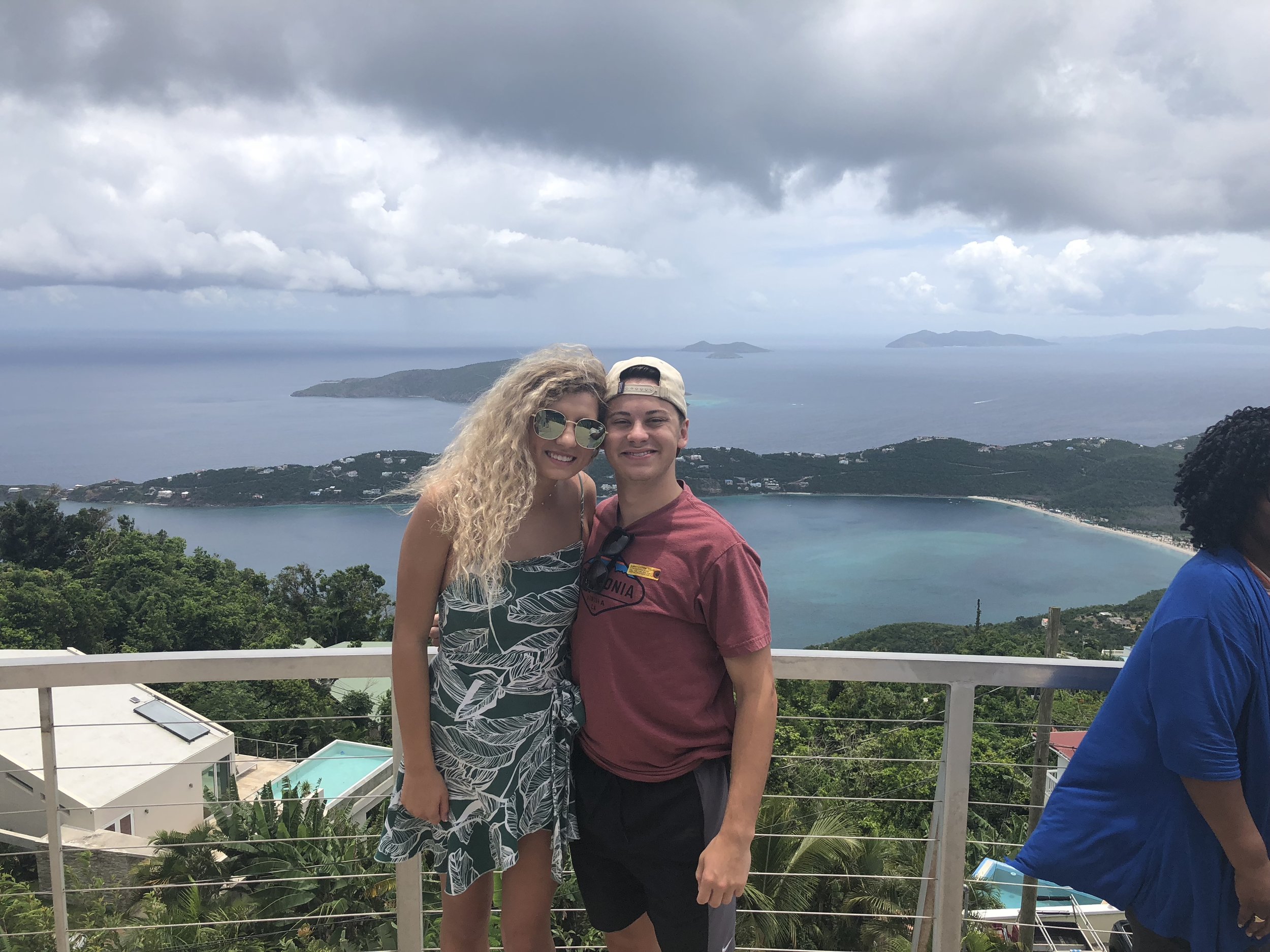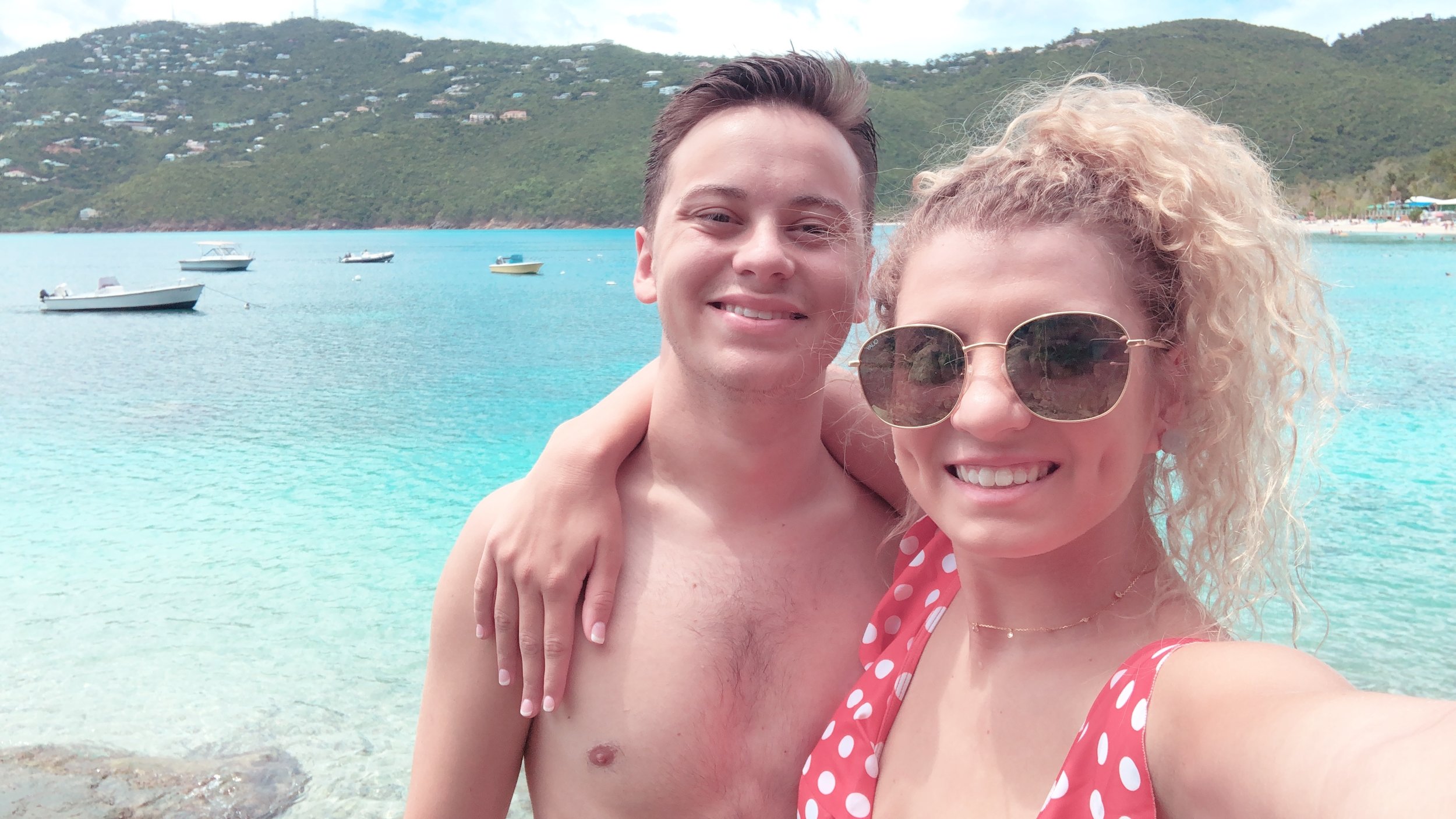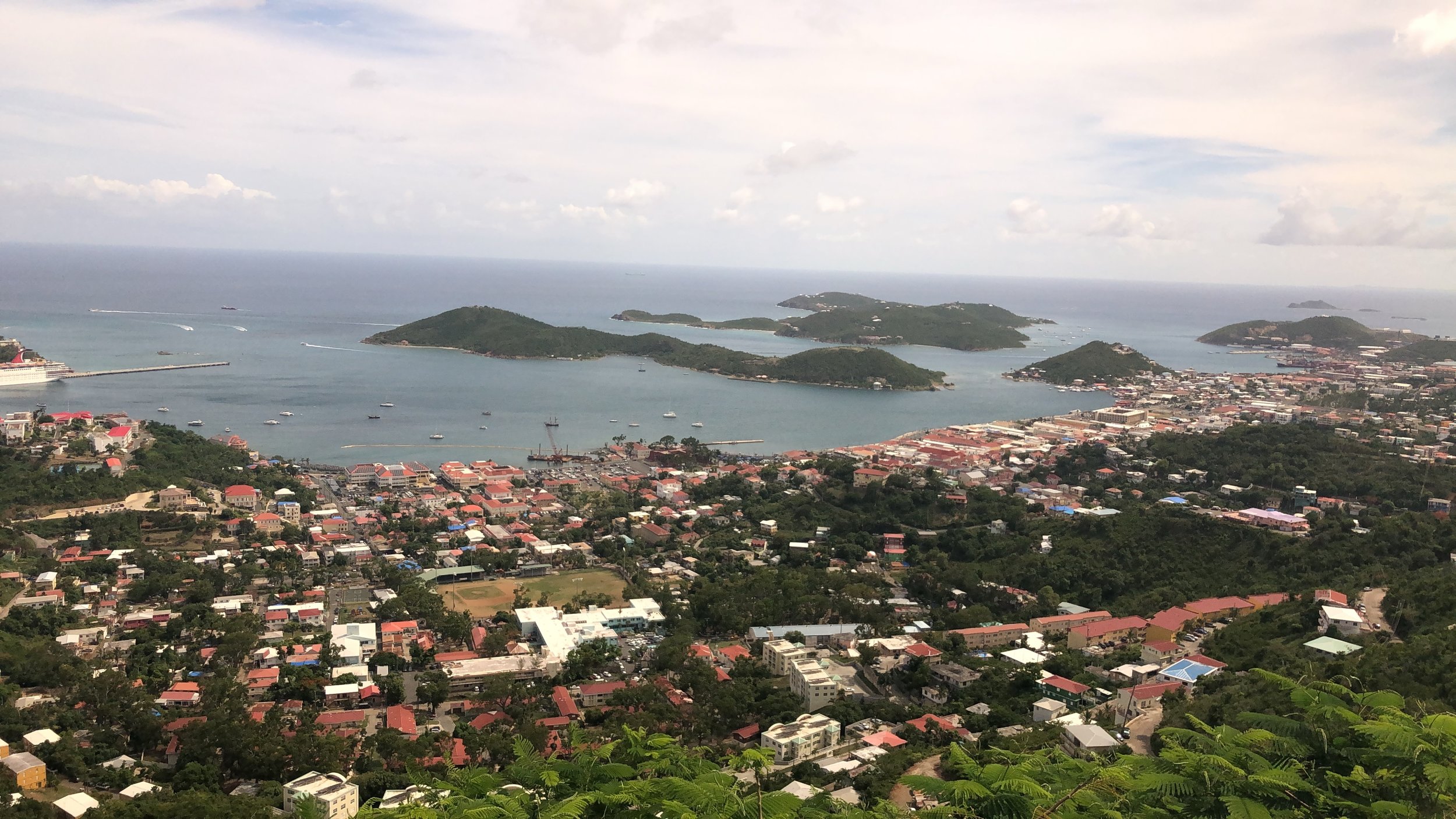 Day 2: Dominica
In Dominica we took a tour bus that took us around the island and to three different waterfalls. Sadly the island is still recovering from the hurricane so many houses and buildings are still destroyed and half of the island doesn't have power. It was still a beautiful island to visit, and if you love nature then this is the place for you. This island isn't as "touristy" as the others and the main thing to do is explore the nature.. not shop (which I love)! Also, if you're exploring this island I recommend closed toe shoes!!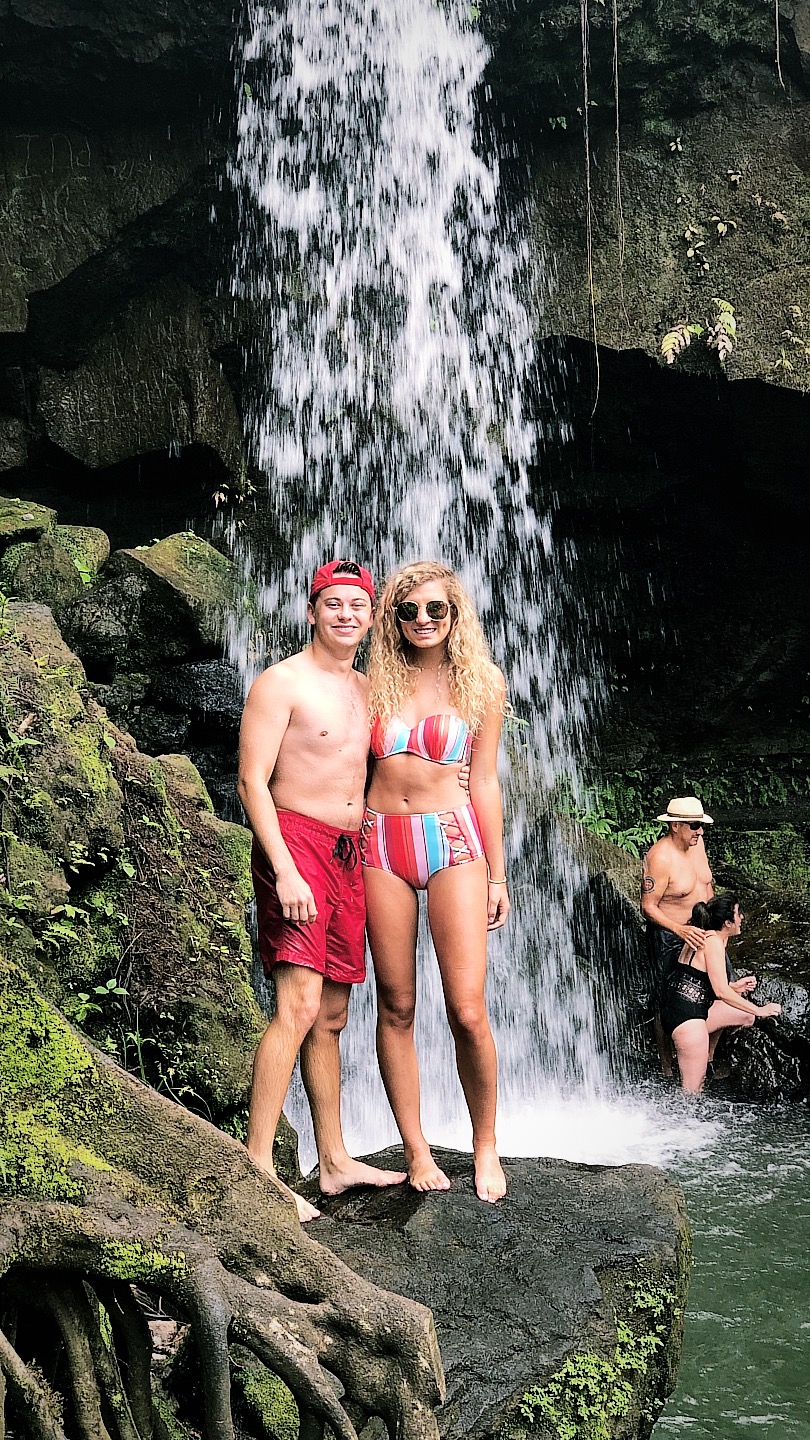 Day 3: Barbados
In Barbados we did a sea turtle swimming and beach excursion. We didn't tour in Barbados, we just stayed at this little beach called Pirates Bay. Swimming with the turtles was so cool and we even got to explore an old shipwreck. Afterwards we just enjoyed the gorgeous bright blue waters!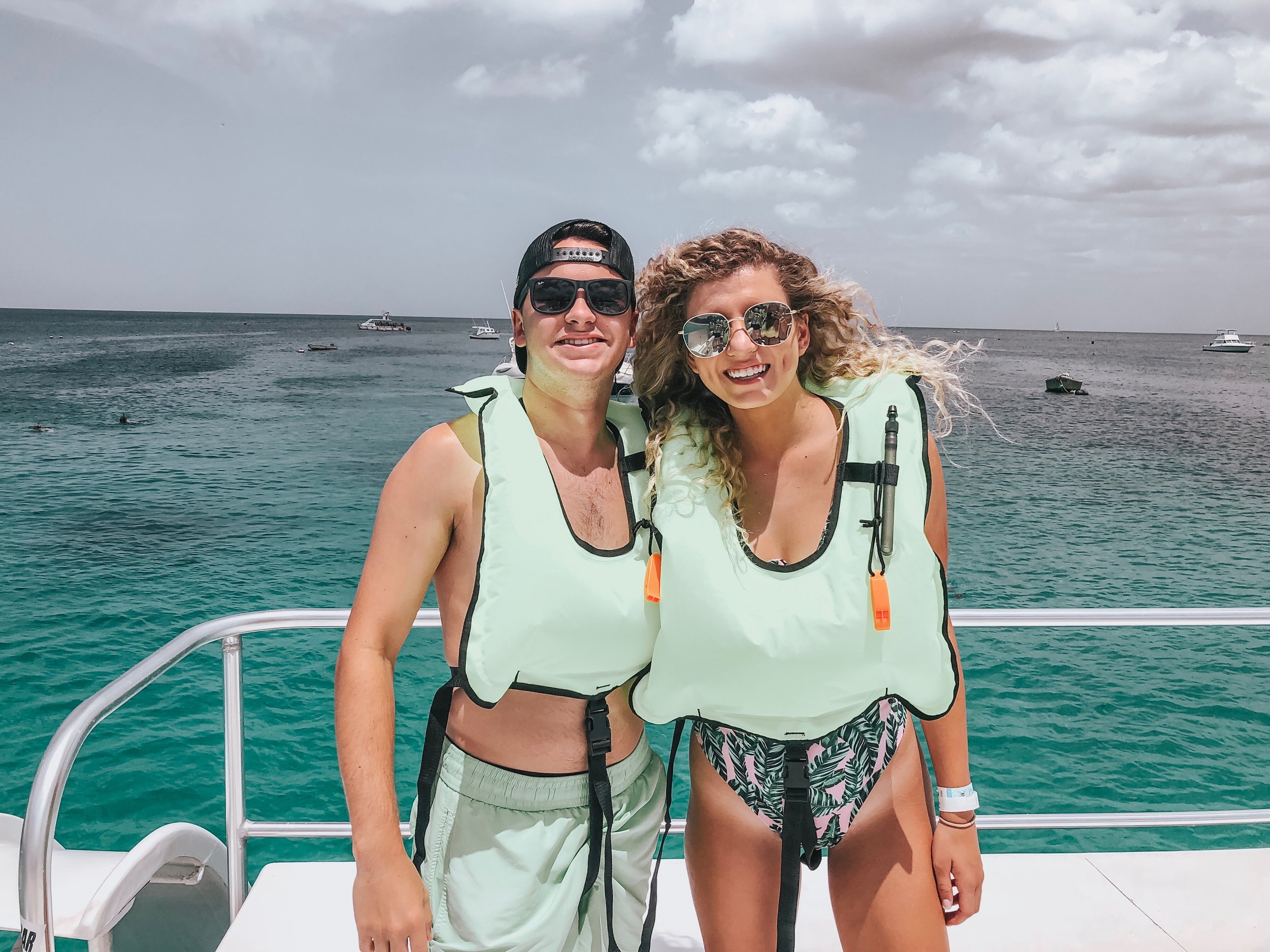 Day 4: St. Lucia
In St. Lucia we took a tour bus that stopped at a old catholic church, a scenic point for pictures, and the beach right next to the Sandals resort. The beach in St. Lucia was so beautiful but my favorite part of the day was definitely the scenic stop. The place our guide took us to had this little shack where some locals were serving homemade coconut bread and the guy making it let me see how it was done. He was baking the bread in a trashcan with a fire and coconuts from the tree right next to the shack, so so cool!! Plus the bread was amazing, I wish I could've taken it home!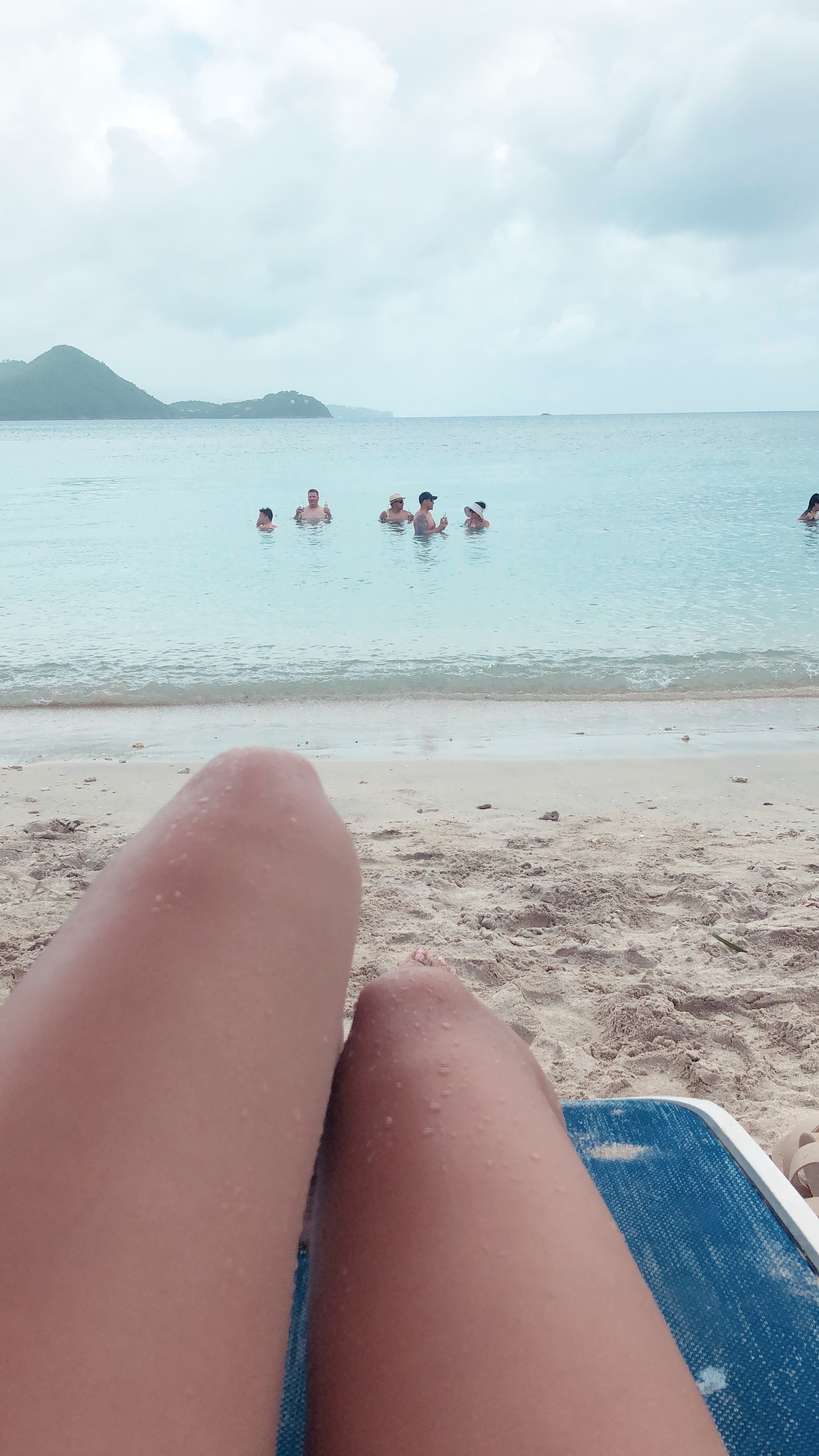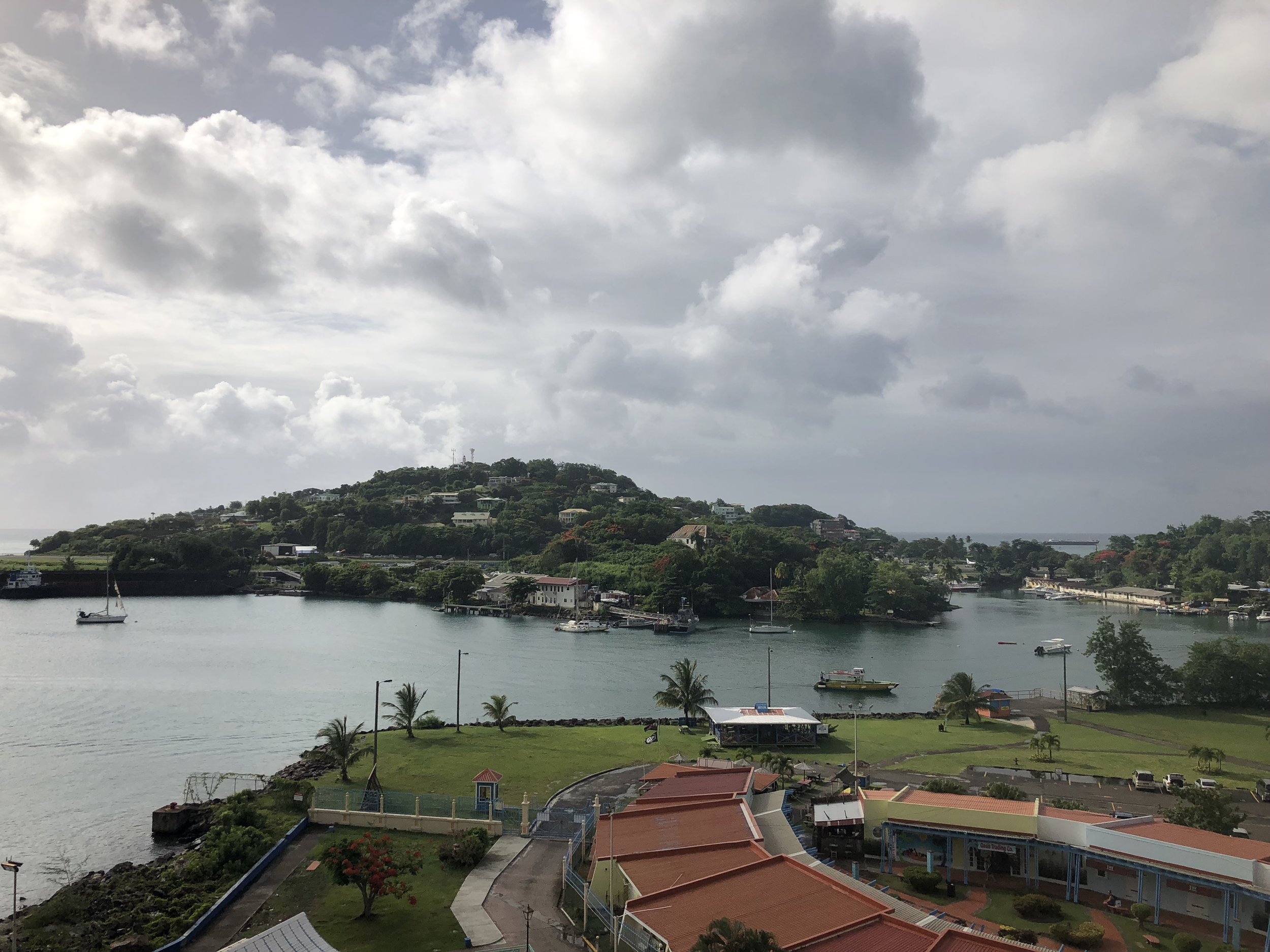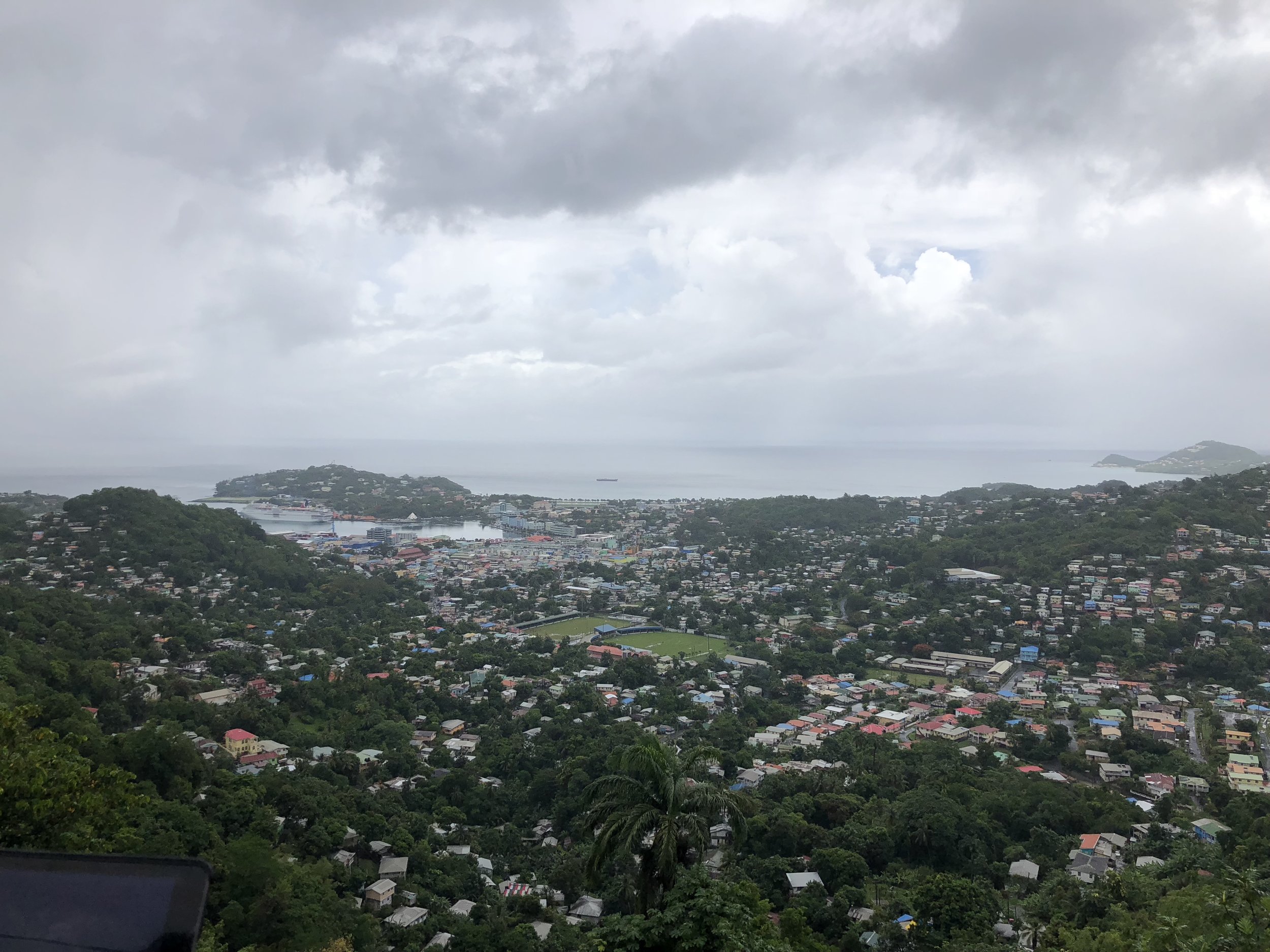 Day 5: sT. KITTS
In St. Kitts we ended up just grabbing a taxi and heading to Cockleshell Beach. This island wasn't as crowded as the others which I loved. The beach was so pretty and they even have monkeys roaming freely all over the island. Of course I had to hold one! This was probably my favorite island and I would love to go back and spend some time there one day!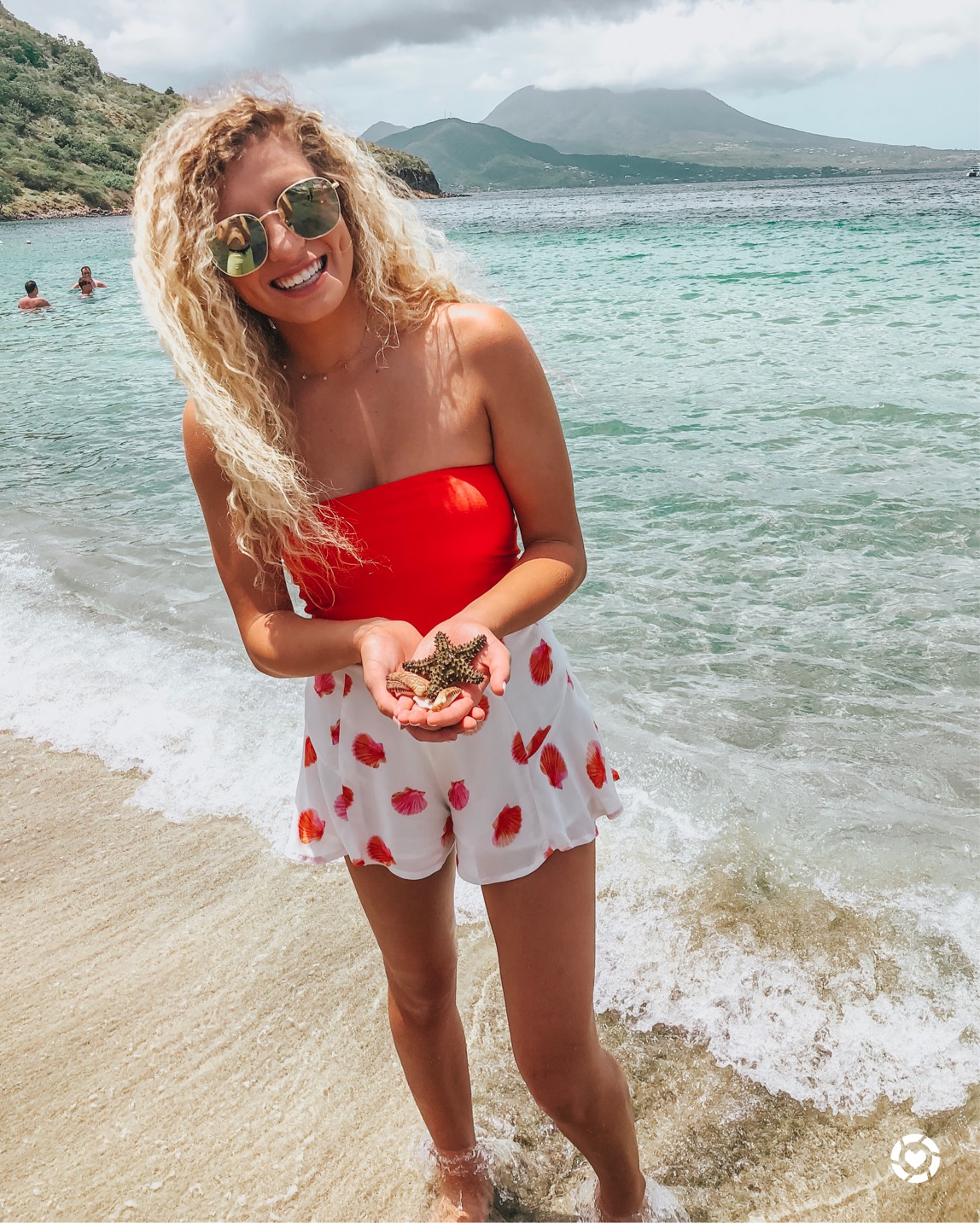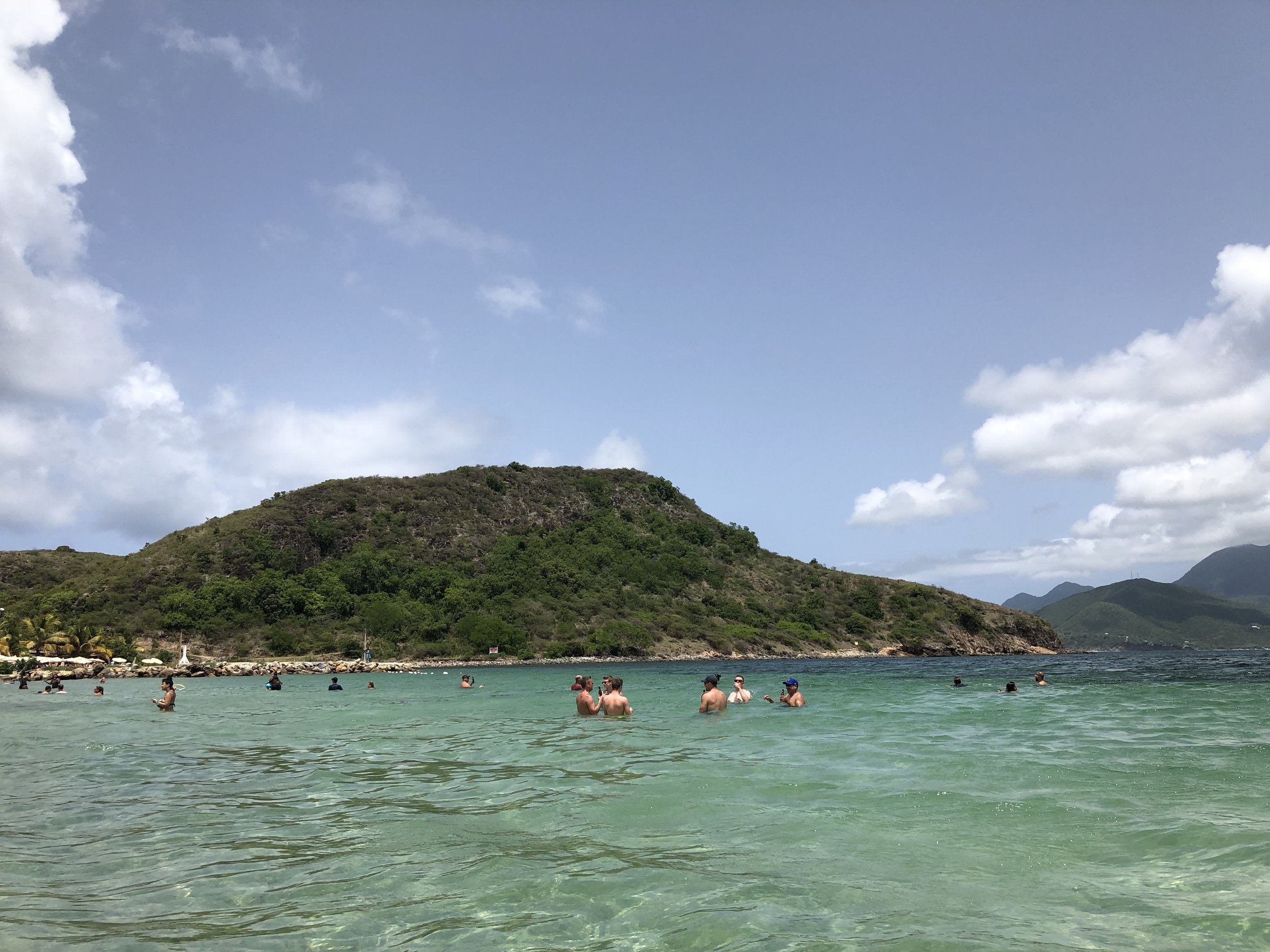 Day 6: St. Maarten
In St. Marteen we stayed on the Dutch side of the island and did the world's tallest zipline at Rainforest Adventures at Rockland Estate. I'm normally pretty okay with heights but wow this zipline was crazy. It was so high but I ended up loving it and the view was to die for. Sadly our gopro didn't capture us going down but I included the picture the company took of Dylan and I on the lift chair going up to the zipline, it looks fake! After the zipline we headed to this beach that neighbors the airport. About every 10 minutes a plane would fly right over our heads at the beach.. so cool!!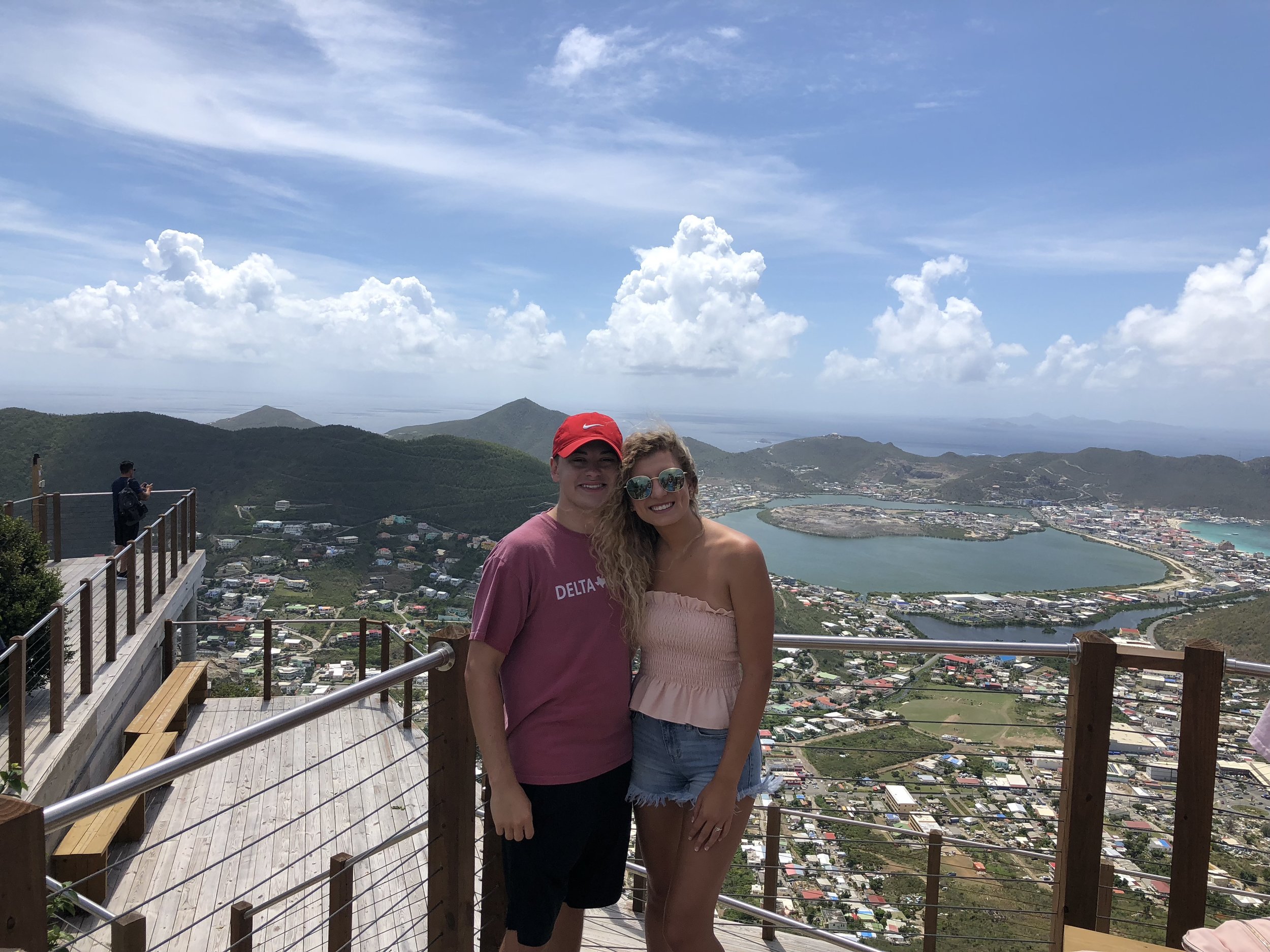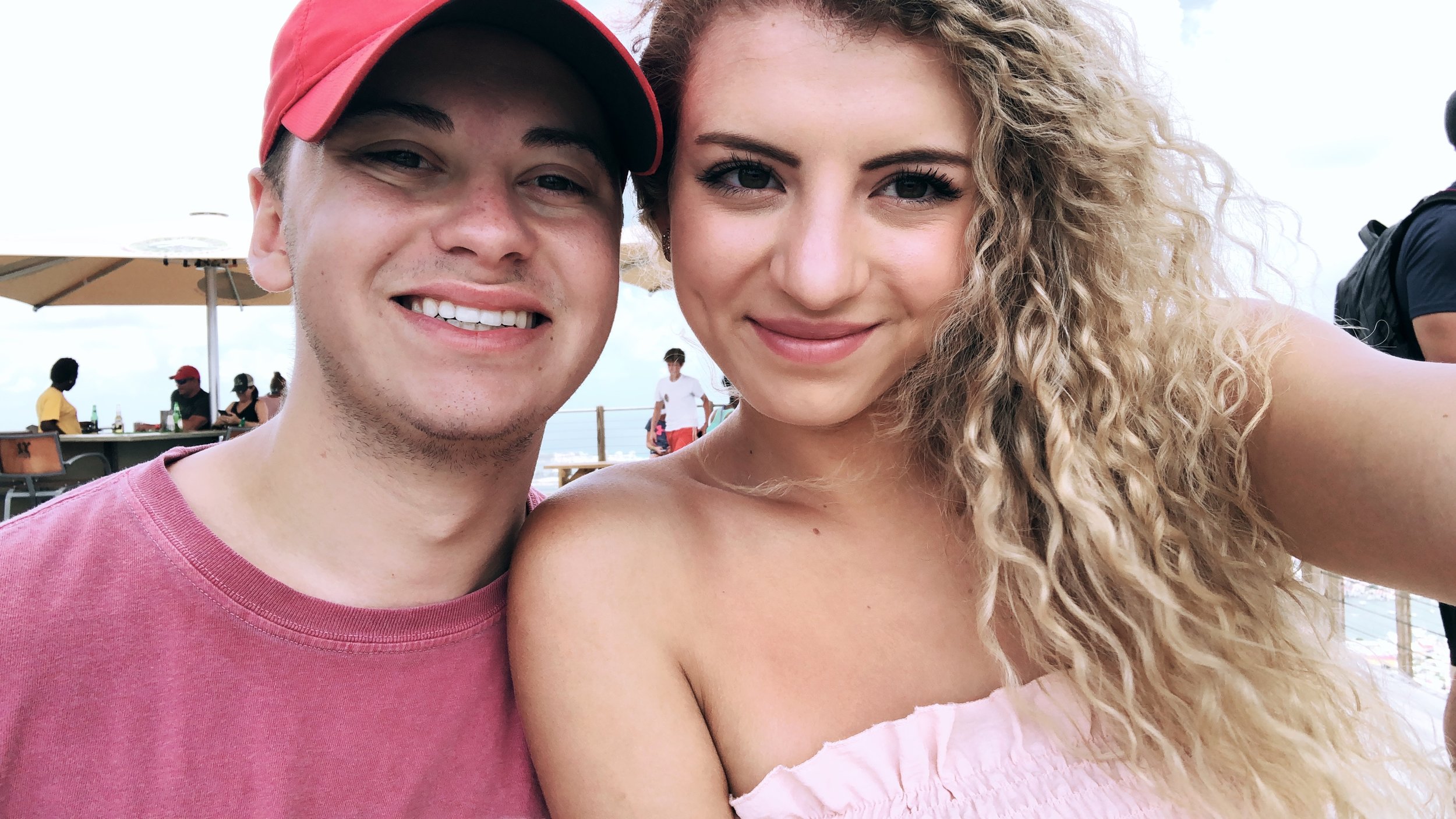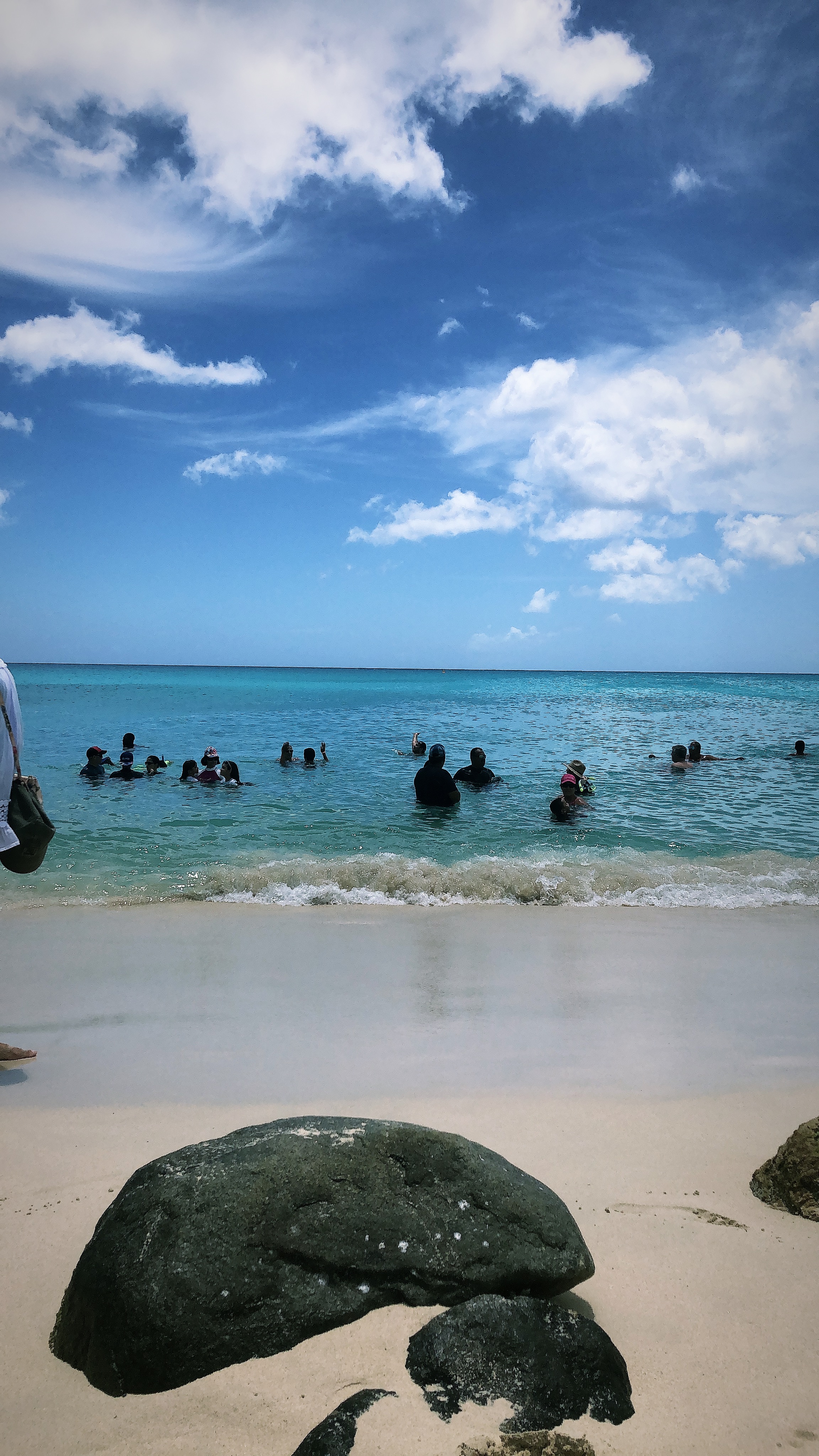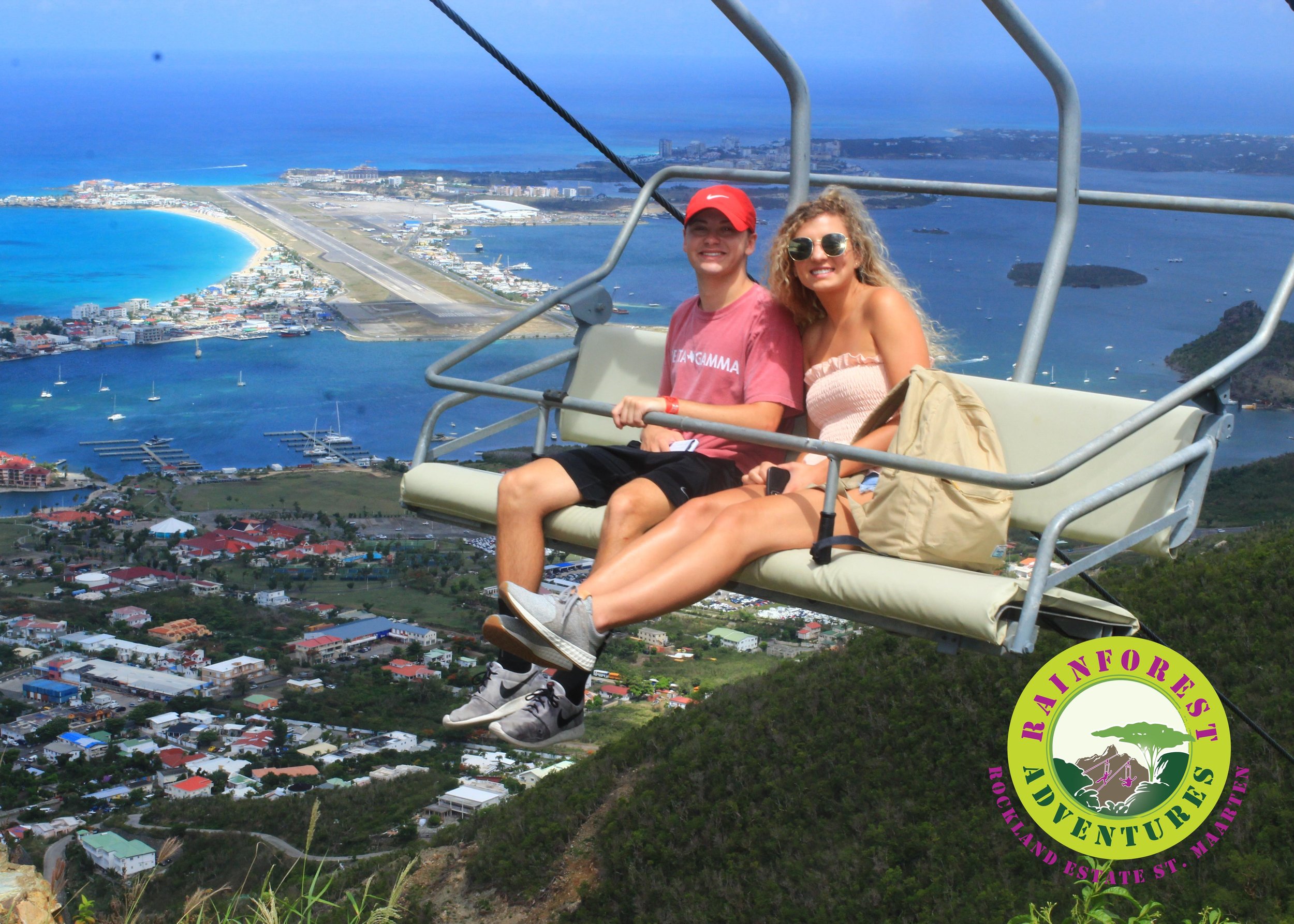 Day 7: Puerto Rico
In Puerto Rico we ended up walking around San Juan. We walked by all of the colorful buildings, stopped for lunch at a cute water front cafe, and visited the old fort. We saw so many iguanas here which was probably my favorite part!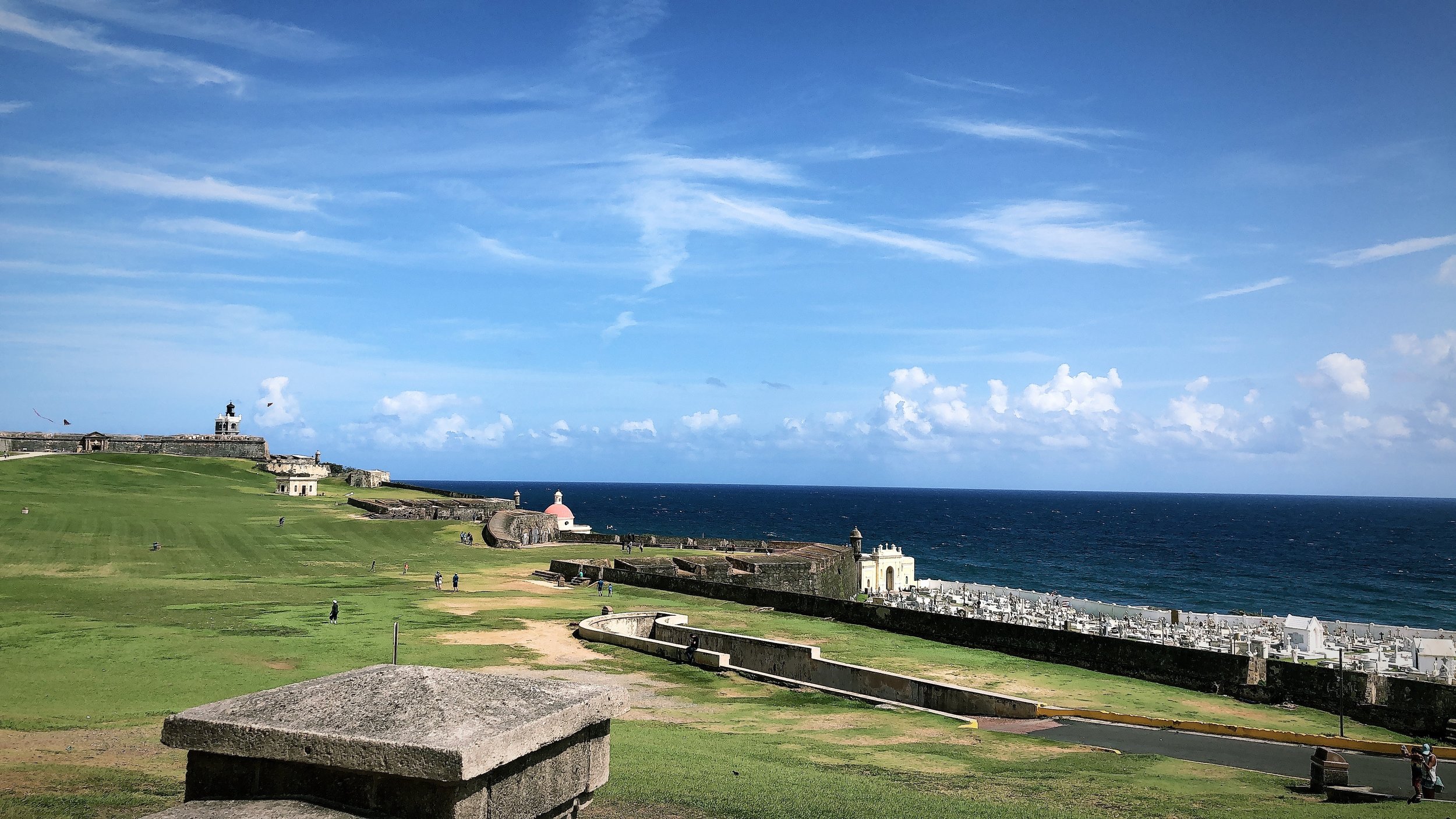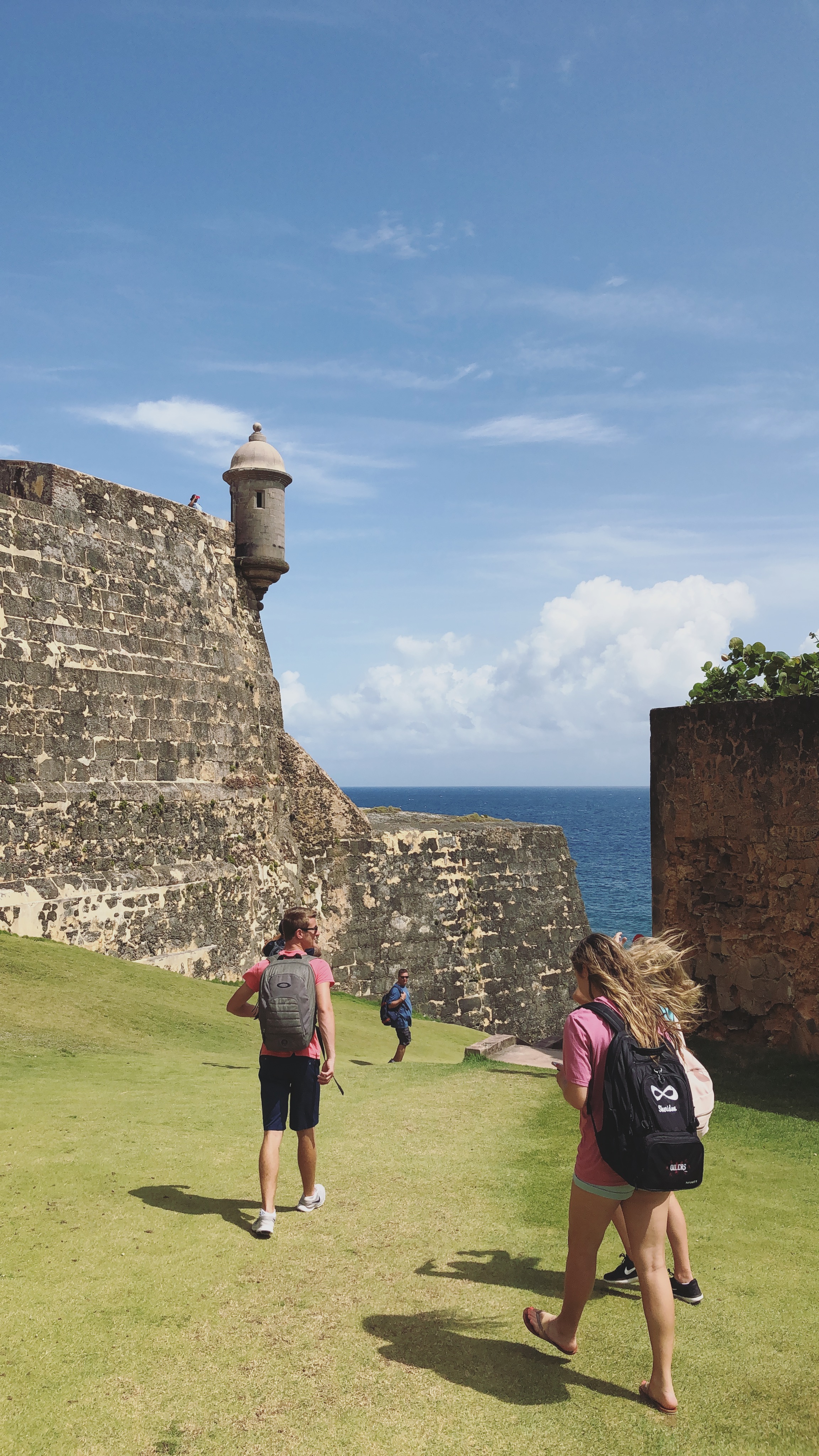 tips for cruising
Don't waste your money on the wifi. We cruised through carnival and I pre-purchased the premium wifi which is their "best wifi". Literally nothing worked on that dang wifi and I used the island's wifi to post and communicate. Thankfully the gave me a full refund though!
Bring an electrical strip plug. Our room only had one plug so I definitely recommend bringing an extra strip with multiple sockets if you want to charge multiple devices at once!
Bring some "exploring shoes." I didn't bring my chacos or any throw aways shoes which I regret! Some of the island were muddy or super rocky and I totally wish I would've brought some better exploring shoes.
Bring a jacket and rain jacket. First off that ship was freezing at night time and I had no jacket.. I regret that! Secondly, it rained a couple of times and I couldn't find any ponchos for sale on the boat!
Bring lanyards for your cruise card.
Bring pre-packaged snacks. This one seems obvious but I didn't bring snacks and I wish I would have for some excursions! Carnival doesn't allow you to take fresh food (ex; bananas) on or off the ship so some days we had to find snacks on the island!
Bring hangers. There weren't many hangers in our room and if you're like me and pack your entire life, you'll need more hangers.